Private Radiology & Diagnostic Imaging Centres
All the centres operating within the Metamed platform offer the full range of diagnostic imaging services. These include: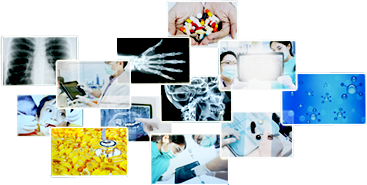 Outsourcing services

In Turkey, the company offers the full range of advanced radiology and diagnostic imaging services on outsourced basis to public and private healthcare centres. The expertise gained in Turkey allows Metamed to offer outsourced services to public and private healthcare entities elsewhere. The outsourced DI services are typically delivered within service level agreements (SLA) that specify the daily volumes of patients per machine, the quality of service and other relevant metrics.
PPP

Metamed has participated, through its Turkish subsidiary Dogu Tip, in the tender submitted by the winning consortium for the multi-billion Iketelli Integrated Health Care Campus project to provide the full range of radiology and diagnostic imaging services on outsourced basis to the project. The Iketelli project, located close to Istanbul airport, is one of the major public-private partnership (PPP) healthcare projects in the country. Dogu Tip operations in Iketelli are expected to commence in early 2017.
Metamed is actively pursuing other PPP projects within Turkey and in the wider MENA region.
Laboratory

Although Metamed does not provide diagnostic laboratory services as a stand-alone offering, it has selectively partnered with some of the leading diagnostic laboratory operators to provide laboratory services to its clients.

Today Metamed offers diagnostic laboratory services through its partners in Egypt and Jordan.
Women Healthcare

Metamed has pioneered the concept of dedicated Women Healthcare diagnostic imaging centres. These are diagnostic centres where modalities unique to women's healthcare are offered. Additionally, the centres offer the female patients women-centric healthcare education to help maintain better health and quality of life. After the success of its 2 centres in Egypt, the company is expanding the concept to the other territories where it has operations.
Tele-Radiology

In order to standardize and raise the quality of the diagnostic reports that Metamed subsidiaries produce, and in order to offer sub-specialty medical expertise in reporting Metamed has adopted Tele-radiology as a technical enabler of its operations. By pooling the various specialist doctors from within its operations across the region, and through its association with specialized doctors from around the world, Metamed can produce specialized diagnostic reports of the highest quality around the clock.